Our Trips are available to those staying throughout the Valencia / Costa Blanca region.  However, for those who choose to holiday in our specific area, the following information may be of interest. 
The jewel in the region´s crown is undoubtedly Spain´s third city, Valencia.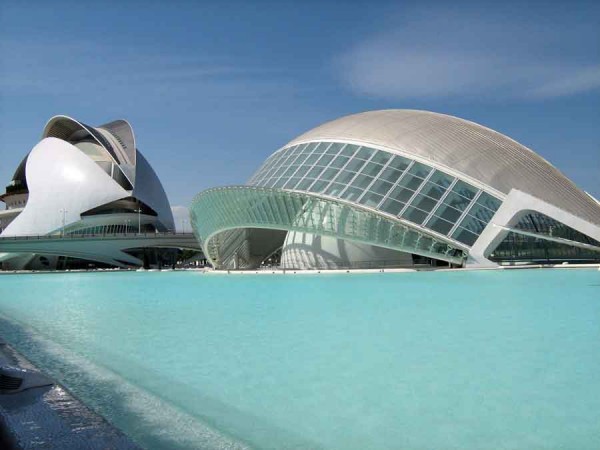 This avant-garde city boasts not only a very historically important centre with beautiful old squares, churches and a huge traditional market, but some superbly modern architecture, a marina, beach, and plenty of green spaces and parks in which to sit and relax.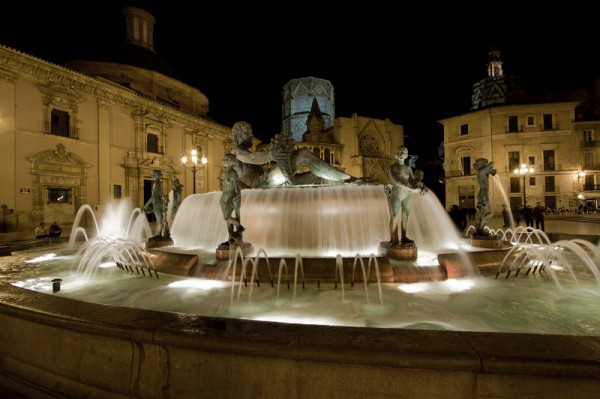 For those looking for a rural location albeit within close proximity to the coast, the region of La Safor is superb.  Located between Valencia and Alicante, it is designated as an area of outstanding beauty.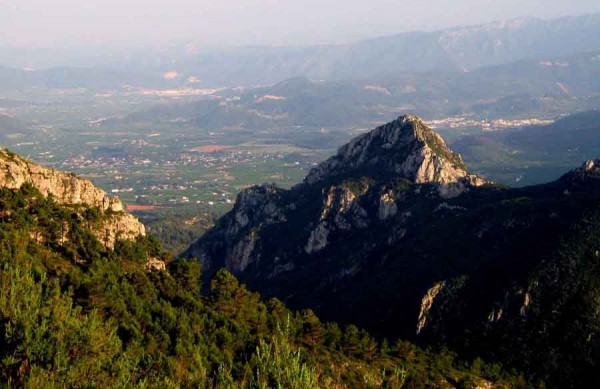 The town of Gandia has  7 kilometres of award winning Blue Flag beaches.  The beaches are rated as amongst the best on the entire Mediterranean coast.  The beach slopes very gently into the sea to ensure a beautifully safe environment.  They are cleaned daily, and have areas set aside for beach sports including football, beach volley-ball and kite flying.  For children there is a great selection of climbing frames and activities.  There are plenty of public toilets and showers all the way along the beach, and many cafés and bars right the way along the promenade.  The promenade has plenty of shady seating areas, palm trees, drinking fountains and a designated cycle path.
For further information on Gandia, please see this article, provided by a writer who worked with Channel 4´s A Place In The Sun when they visited this area.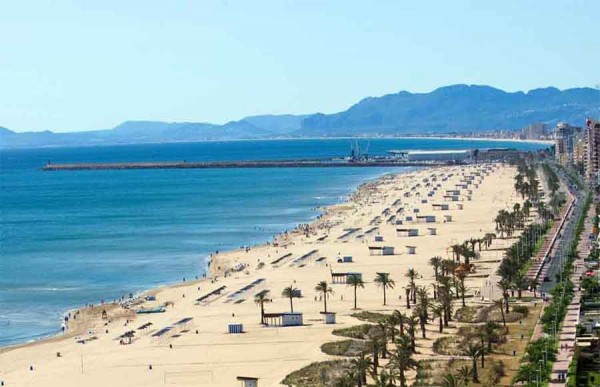 The main town of Gandia has a typically vibrant Spanish feel, with a good selection of bars and restaurants, a cosmopolitan shopping area and a historical quarter which includes the famous Palace of the Borjas.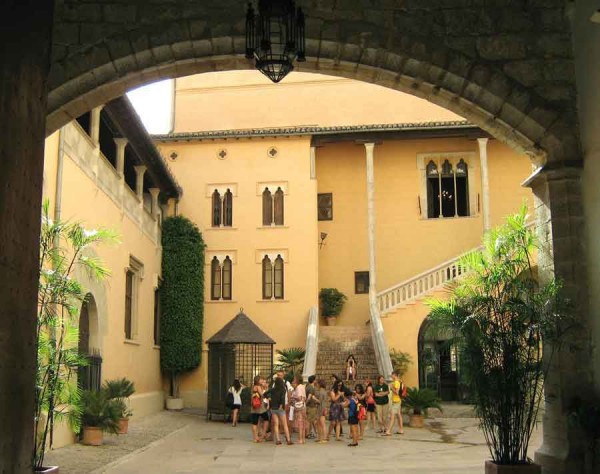 The main "Paseo" is where people can stroll along in safety, or simply sit outside one of the many café bars and simply watch the world go by!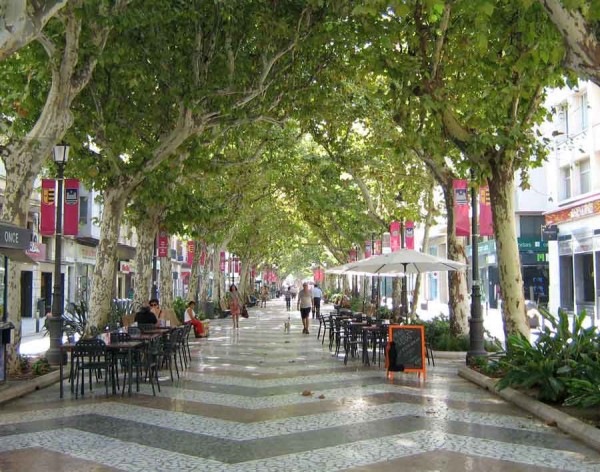 The town of Xativa is a haven for those interested in history and culture.   The narrow streets of the historical quarter are simply fascinating, whilst a trip to the beautifully preserved castle is a must.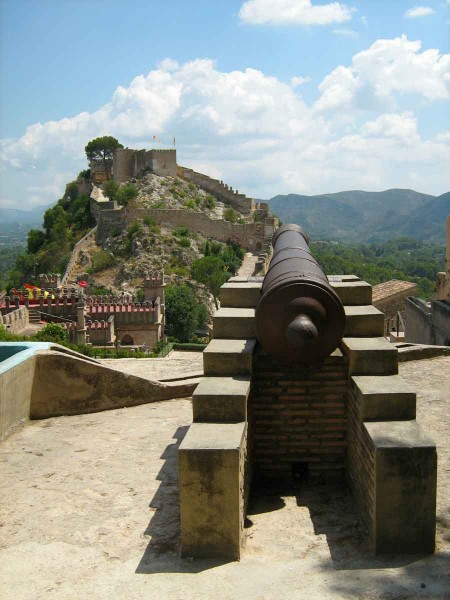 Xativa has many museums and historically important buildings all of which can be visited by following the various way-marked Historical Walking Routes.  The Roman Road "Via Augusta" passed through the town, and evidence of Roman occupation can still be seen today.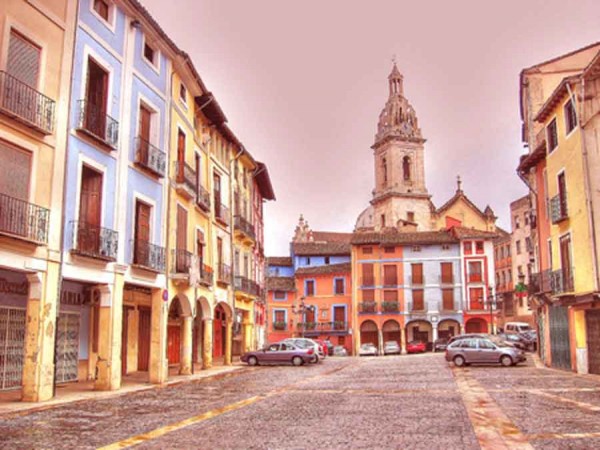 Xàtiva is also the birthplace of two Popes of the Borja dynasty, the only Spanish popes the Catholic church ever had. The famous painter José de Ribera, known as "El Españoleto", is another of Xativas famous sons.  In the XI century the first paper mill in Europe was built in Xativa, the paper being made with straw and rice, known today as "Xativí paper".   Xativa also offers a vibrant shopping area, a twice weekly traditional market, and a huge selection of bars and restaurants to suit all budgets.
Simat de Valldigna is another amazingly historical village.  It´s main attraction is the Monastery of Santa Maria. This is one of the most important monasteries in the region and was founded by King James II in 1298. It´s open 7 days per week and it´s long and fascinating history can be appreciated much further by making a visit. Another historically important site is the Mosque of La Xara. This was built in the 15th Century as a place of worship for the Muslim community. In 1525 a law was passed forcing all Muslims to convert to Christianity, and the mosque was subsequently converted to a hermitage. This ancient building still contains many interesting features that date back to its Muslim roots. The village of Simat also boasts a packed calendar of local fiestas when the ancient streets are filled with the sights and sounds of processions, fireworks and medieval markets.
The international airports of Valencia and Alicante are close by and easily accessible via the excellent arterial AP7 motorway.
We´re always happy to provide clients with additional information on local tourist attractions and places of interest.